Are you actively seeking employment but still not getting hired? Job hunting during this pandemic means stiff competition from fellow jobseekers who may have been retrenched.
Sure, you might have excellent credentials and extensive work experience. But if you are making common mistakes in your job application, then you might hurt your chances of getting hired.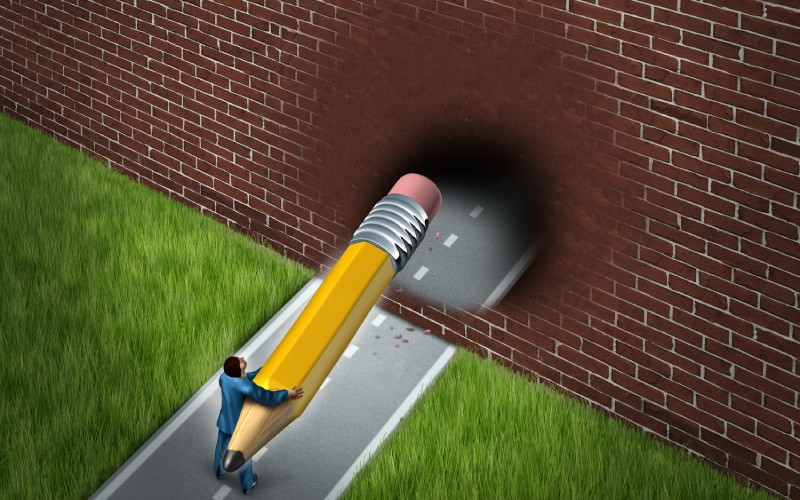 Here are six things you might be doing wrong in your job search and how you can avoid them.
Mistake #1: You lack connections in the industry.
Here is the truth: connections do matter. Knowing people in the industry does not only help you be more familiar with the ins and outs of the business. It can also increase your chances of getting employed.
Do not get us wrong; your skills and qualifications are still one of the biggest factors that hiring managers consider when reviewing your job application. However, being referred by someone inside the company helps you get noticed by the hirers. Referrals work because you have someone who can vouch for your qualifications and expertise and deem you as a cultural fit for the company.
How to fix this:  Start connecting with the right people. Attend industry events, register for online courses, or volunteer for causes that matter to you. Remember to maintain a positive relationship with the people you meet. As your network gets bigger, more opportunities will come your way.
Mistake #2: You are using a one-size-fits-all resume.
Your resume can make or break your chances of getting an interview. You need to make sure that it accurately reflects your strength as a suitable candidate. Using a one-size-fits-all resume will not help you with that.
Different companies have different priorities. One company might prefer candidates who have good communication skills. Another might favor those who excel at critical thinking. If you use the same resume for both companies, you will not be able to highlight your transferable and technical skills that match their requirements.
How to fix this: Customize your resume. Take some time to look at the job description. What soft and hard skills do they require? List them all down and identify which ones you have. Make sure to highlight the skills that you possess in your resume.
Write a resume that is easy to read and formatted in a way that lets your significant achievements and abilities stand out. For example, you can make a separate section for your key skills, or you can use a bold font to emphasize the important parts of your resume.
(Also read: 7 Tips for Resume Checklist: Truly Informed Resume Should Have )
Mistake #3: You are unprepared for your interview.
There are no candidates who lack interview skills--only unprepared ones.
A job interview is one of the most important steps in the recruitment process. It lets hiring managers know who you are, what you have to offer, and why they should offer you the job. If you find yourself struggling to answer the interviewer, then it only means you lack preparation for the interview.
How to fix this: There are three ways to prepare for your interview.
Know yourself. Identify your goals, strengths, and weaknesses, and base your answers around them. Ask yourself these: What skills are most relevant for this position? How can I relate my past experiences to the role? How can I turn my weaknesses into strengths? Knowing your answers to these can help you respond to other related questions better.
Do your research. Learn more about the company's clients, philosophies, and goals. This will help you formulate your answers in a way that aligns with the organization's culture and values. You can also search for common job interview questions and practice answering them. The more questions you are prepared to answer, the more confident you will be during your job interview.
Rehearse for your interview.Try recording yourself or talking in front of the mirror. This will help you identify things you can improve on, such as the flow of your words, eye contact, body posture, and voice quality. You can also ask your family or friends to have a mock interview with you, so you can practice answering unexpected questions.
Mistake #4: You come off as too desperate.
Showing your enthusiasm for the job is a good thing, but being too eager can put you in a bad light. Hiring managers might see your overflowing excitement as desperation, and you do not want that. What you need is to show them that you are the best choice for the position because the role matters to you, and you have the skills to do the job well.
How to fix this: Find the right balance. Show them that you are qualified without overselling yourself. Let them know your strengths but be humble when talking about your accomplishments. Remember that this is a two-way street. They should want you as much as you want them.
Mistake #5: Your demands are unreasonable.
A compensation package is one of the factors you should consider when accepting a job offer. When hiring managers ask for your expected salary, be honest about how much you think you are worth. However, if you ask for too much, you might sound too entitled.
How to fix this: Know how much you are truly worth. Read up on the salary range for the position, then factor in your skills and experience. You should also consider other variables such as the location of the company, the scope of work, and the other benefits and perks they offer.
Having an idea of the salary to ask for will help you negotiate without sounding too arrogant. It is also important to be flexible with your interviewer. Remember that they are still observing your character. If you are not willing to adjust to the needs of the company, then they will only see you as a liability and not an asset.
Mistake #6: You are not a cultural fit for the company.
There will be times when your credentials are precisely what the company is looking for, and you know deep in your heart that you aced that interview, yet you still fail to get the job. Do not be disheartened. Failing to secure the job does not always mean that you are not good enough for the position. Perhaps the hiring manager saw your potential but thinks that you will not fit in with the team. If this happened to you, know that it is not your fault.
Being a cultural fit for a company is important for jobseekers and employers. Hiring managers assess your character, values, and work ethics during job interviews. There will be times when they won't see you as a match for their organization. It might be because you do not share the same values with the company or they think you need a different environment to flourish.
How to fix this: Look for more job opportunities online. JobsDB is the perfect place to find the #JobsThatMatter to you. It provides you with important information – such as company overview and corporate values – that can help you assess if you are a cultural fit for an organization.
Now that you know the common job application mistakes and how to fix them, it is time to put yourself out there and get a job that brings you passion and purpose. Update your profile before searching for career opportunities on our website. The more your search, the more we understand your needs and preferences through machine learning. This will help us match you with jobs that will bring you professional and personal fulfillment.
You can also visit our Career Resources Hub for more expert advice on job hunting and career development.
At JobsDB, we believe in bringing you #JobsThatMatter. As a Career Partner, we are committed to helping all jobseekers find passion and purpose in every career choice. And as the number 1 Talent Partner in Asia, we connect employers with the right candidates who truly make a positive and lasting impact on the organization.
Discover Jobs That Matter. Visit JobsDB today.
About SEEK Asia
SEEK Asia, a combination of two leading brands JobStreet and JobsDB, is the leading job portal and Asia's preferred destination for candidates and hirers. SEEK Asia's presence span across 7 countries namely Hong Kong, Indonesia, Malaysia, Singapore, Thailand, Philippines, and Vietnam. SEEK Asia is part of the Australian Securities Exchange-listed SEEK Limited Company, the world's largest job portal by market capitalization. SEEK Asia attracts over 400 million visits a year.

About SEEK Limited
SEEK is a diverse group of companies, comprising a strong portfolio of online employment, educational, commercial, and volunteer businesses. SEEK has a global presence (including Australia, New Zealand, China, Hong Kong, South-East Asia, Brazil, and Mexico), with exposure to over 2.9 billion people and approximately 27 per cent of global GDP. SEEK makes a positive contribution to people's lives on a global scale. SEEK is listed on the Australian Securities Exchange, where it is a top 100 company and has been listed in the Top 20 Most Innovative Companies by Forbes.