Admin assistants are the lifeblood of every business – their job provides essential support toexecutives and managersin both complex and general tasks. On the whole, there are many differing admin roles with varying salaries and ranks, but in general, the qualities that make an admin professional truly great can be boiled down to the following:
1. Excellent communication skills
Admin teamswill most likely be one of the first points of contact for clients and customers – second only to the customer service staff. Hence, communication, interpersonal and listening skills are the top qualities that every company desires in anadmin assistant. Not only will they be tasked with answering and screening phone calls, greeting visitors and assistant clients with concerns, they will also need to accurately relay information internally with colleagues.
2. Great time management
Admin professionals are usually saddled with numerous jobs that require quick execution. Being able to prioritise and move through distractions throughout the day is crucial for the admin assistant to ensure that the organization functions smoothly. In addition, admin assistants need to be conscientious of business hours as a few minutes' tardiness from the admin professional can cause potential disorder in the office. A great admin professional will be punctual for every function and meeting all day, every day.
3. Organisational ability
Day-to-day operations need to be taken care of by admin assistants to free up time for managers and c-level executives to formulate strategies and business decisions. The ideal admin assistant will be able to keep track of all her tasks, be it scheduling meetings, organizing files or taking notes, without any detail slipping through the cracks.
4. Being able to keep things confidential
As admin assistants are privy to an abundance of business deal communications and top level conversations among the managers, being able to keep classified information is a fundamental requirement. A great assistant knows how to steer away from gossip in the office.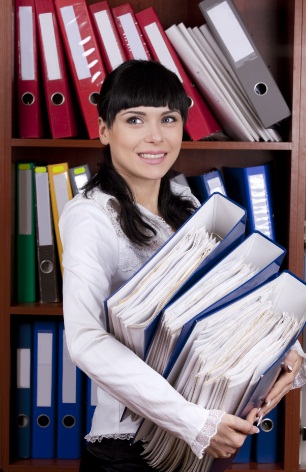 5. Being customer-oriented
Being in contact with clients on a daily basis, great admin staff know the benefits of having a customer-oriented mindset. They know the 'magic phrases' that customer service teams use to keep external and internal clients happy. Additionally, they need customer service savvies in order to find out what clients want and then deliver it on time and to expectations. Great admin staff know that a client's positive experience with them reflects well on the overall business.
An excellent admin professional embodies all the above mentioned traits and then some more. A career that is both challenging and rewarding at the same time, administrative work requires an outstanding professional to truly stand out as one that's the cream of the crop.
Source : jobsDB Singapore