The past year has been a difficult and challenging year for many working people as well as new graduates who have just entered the job market. As companies are trying to tighten their belts and adapt to the Covid-19 pandemic, the direction of the labour market has shifted into the New Normal. Recently, Asia's leading job search platform, JobsDB, publicized Thailand Salary Report 2021 that gives the overview of the expected salary range of Thai employees, maps the direction of the changing job market, and identifies the most in-demand careers such as IT and digital jobs. It signals that job seekers should adapt to respond to the changing environment as well.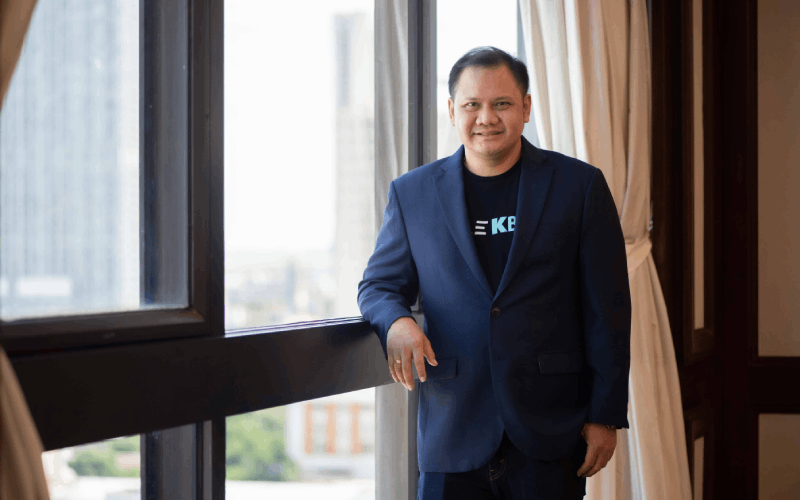 Today's article will take you to delve into inspirational ideas for self-improvement through a success story that starts with "change" by "adjusting" and "unlocking" the existing potential of Thailand's leading executiveRuangroj Poonpolor khunKrating, Chairman of KASIKORN Business-Technology Group (KBTG). He was a young engineering graduate who decided to go all out to pursue his dream at the Silicon Valley in Google's hometown of Mountain View, California, before later becoming a pioneering executive who opened up the Thai start-up ecosystem to possibility. His four inspirational ideas are as follows:
Use push & pull strategy
In working life, many people have probably experiencedburnout, a state of emotional, physical, and mental exhaustion caused by excessive and prolonged stress at work. The Push & Pull strategy was the first idea that Khun Krating used to push himself forward in his first career at Procter & Gamble (P&G). Shifting from a factory engineer working in the province to a sales and marketing professional was a big change getting out of his starting point and reigniting his career. He was looking for an "impulse" (push) and an external force (pull) by encouraging himself to shift from what he did well and was specialized in to a new territory where he had no clue what he was doing or what was going to come next. From here, he had to unlock the potential and passion to transform himself into a highly successful seller and marketer of that time.
Get out of your comfort zone
The second secret formula to ​​success is to seize your breakthrough opportunity. This was an idea that unlocked Khun Krating's growth potential, encouraged him to learn new things, and faced challenges by getting out of his comfort zone.
The first step was to leave his engineering position and dove into the sales and marketing career. It was a major milestone that he broke his own wall. The second was the decision to further his study in the United States. The fast-growing Internet industry and the global trend of change were the external factors that stimulated his decision at that time, which is like the arrival of digital currencies (cryptocurrencies) today. This was the driving force behind the decision to quit his job and pursue a master's degree in entrepreneurial studies at Stanford University in California. After graduation, he got the opportunity to work with a major tech company like Google at Silicon Valley before returning to Thailand to fulfill his dream of creating a dynamic technology-oriented ecosystem.
"Good day" forovercoming obstacles
An additional secret formula to ​​success is the growth mindset, which is the main factor that keeps Khun Krating running and constantly drives him to self-development by making himself happy to learn and further develop. Failures or mistakes are considered the stepping stone to success through everyday work. He classifies his work days into two categories. A "bad day" is the day we get through without learning anything or dealing with any challenge. On the other hand, a "good day" is the day we have the opportunity to deal with challenges and learn how to overcome that obstacles. It is also recommended that you see everyday work as a playground of learning opportunities, no matter it is big or small, to continue the self-development process on a more consistent basis.
"In my opinion, we can't live a happy life unless we work in a way that inspires and excites our life. If we are happy with the work we are doing, every day will be a joy and motivate us to create good things for ourselves, our organization, and the society."
½ gy3is not a math formula but it is a formula for living a work life that inspires you
This is the last secret formula to success everyone should adhere to. It can be a driving force when we encounter obstacles. It is a mixture of all the formulas mentioned above. ½ means being a 'glass-half-full person' who always thinks that good things will happen and always open to new ideas. The letter g stands for "Grip" which represents the patience that students and young people should have in order to push their limits. This is all about gripping a "Growth Mindset" that helps you get ready for a tough time ahead so you manage it with endurance and always enjoy the benefit of learning new things.
The last one is y3 (y to the third power). The first y means having a skill that is like the y character. The person with this y has in-depth knowledge in many fields and always keeps up with changes. The second y is "Why". The person with Why always has questions about what he or she does not yet understand and give himself or herself a chance to learn more. The last y is "Wild" that suggests the courage to go out of the box and create something unconventional.
In addition to the 4 secret recipes to successful self-development mentioned above, newcomers to the job market, first jobbers or even experienced professionals should identify skills that you still need to develop as well as a set of disruptive skills most employers are looking for – to be able to respond quickly to the changing world.
One of the skills that are in high demand is IT. After the emergence of disruption in Thailand, most businesses inevitably rely on technology. Regardless of industry, IT skills will always play a big role in the workplace. For that reason, it's important to keep learning new skills. Fortunately, today's learning is not confined to the classroom or the workplace. Anyone can get more knowledge through different online platforms.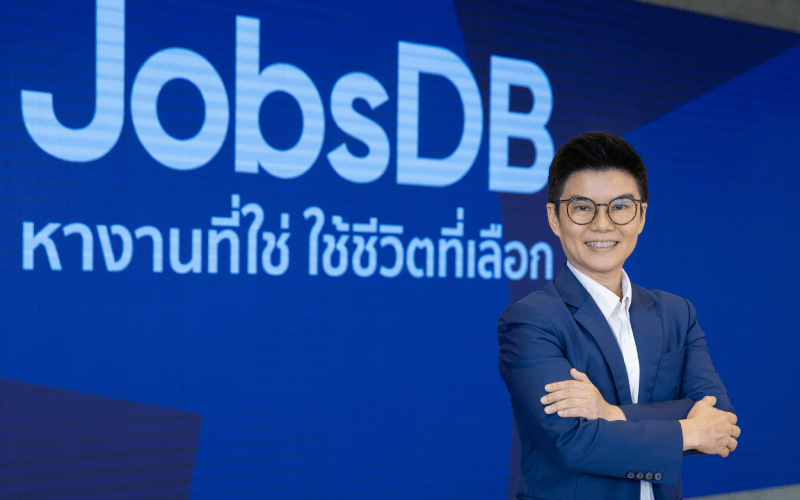 The ideas are consistent with the opinion of Ms. Pornladda Dathratwibul, Thailand Country Manager Recruitment for JobsDB (Thailand) Limited. She said the self-improvement strategy for working professionals in 2021 should focus on both "reskilling" to cope with changes and "upskilling" to be future ready.
"Working professionals should have an attitude that values every day at work as a learning platform for a better self in the future. Do not cling only to the skills you already have expertise in because the world is constantly changing. JobsDB has always put the emphasis on learning. Now we have a plan to open online learning courses that bring together various self-development strategies and essential IT skills for those who are looking to develop their potential. Opened for application on March this year, the courses are destined to give everyone the opportunity to find the right job and live the life of their choice."