Studying engineering requires a lot of hard work, especially when it comes to complicated math and science subjects that you need to take and pass each semester. If you are an engineering student or graduate, or someone already making a career out of your hard-earned degree, you might be surprised by this list of uncommon engineering jobs that actually exist.
1. Chocolate Engineer
Who says engineering is boring? Not if you're a chocolate engineer!  As a chocolate engineer you don't have to deal with heavy equipment because your task would be to design and manufacture chocolates including creating various chocolate recipes. Talk about appetizing!
2. White Hat Hacker
Software engineer s can become a white hat hacker, otherwise known as an ethical hacker.  As a White Hat Hacker, your main responsibility is to find loopholes in an IT system and break into it. With your expertise in computers and networks, you can seek out vulnerabilities that malicious hackers can find and exploit.
3. Robotics Engineer
If you wish to become involved in robotics, working at theme parks to fix problems with the rides, get a mechanical engineer ing degree and snag an unusual job like this one.
4. Coconut Safety Engineer
The last thing every resort owner wants is to get sued by their guests because a coconut hit them in the head. As a Coconut Safety Engineer, you are the resort owner's answer to preventing personal injury lawsuits.  Your job is to ensure that your client's business is not a safety hazard.
5. Erection Engineer
Laugh at the title all you want, but erection engineers are responsible for the mechanics and management of erecting large structures.
6. Oil and Gas Diver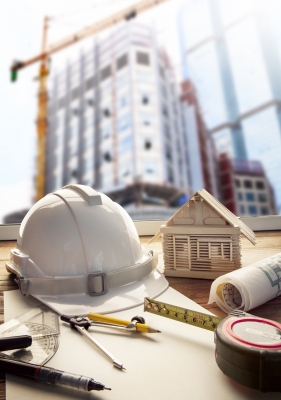 This is a popular engineering job for oil-rich countries like those in the Middle East.  An oil and gas diver's responsibilities include inspecting and installing rigs, welding & laying underground pipe. Be prepared to spend weeks, even months on an oil or gas rig for the duration of your job contract.
7. Roller Coaster Engineer
Much like a robotics engineer, you can work at theme parks, but this time you are tasked to design, build and repair roller coasters.
With these alternative engineering careers, who would say being in engineering isn't awesome? Of course, these jobs are not for everyone so if you prefer "traditional" engineering jobs, visit our website for careers in the engineering industry you can apply to.