The COVID-19 pandemic has stirred up a lot of changes in the employment landscape in Thailand, and these changes are greatly affecting people's lives—both professionally and personally. According to a JobsDB Country Report, one in every four of those who have been employed prior to the outbreak have had to deal with the negative impact of the current crisis on their jobs, with 9% permanently retrenched and 16% temporarily not working.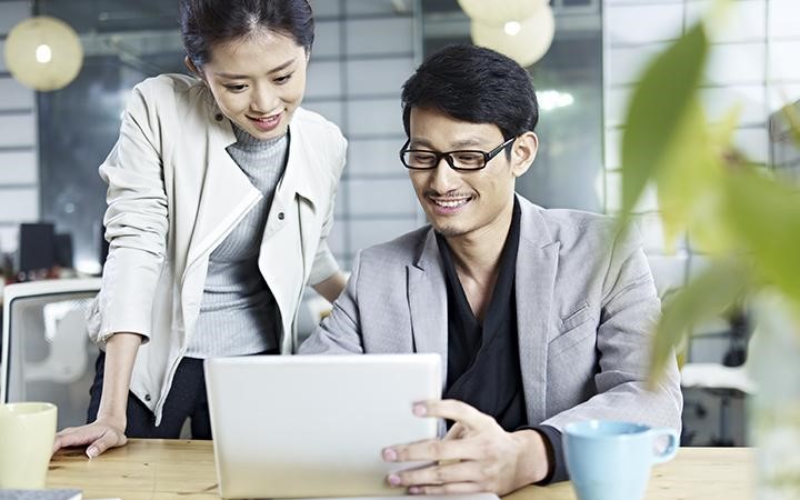 Those who still have jobs, meanwhile, are experiencing unpleasant changes in their work situation, including salary freezes and pay cuts, as well as limitations in role progression. Sound familiar? These may have likely stemmed from government restrictions that had companies implementing shorter business hours and limited operations.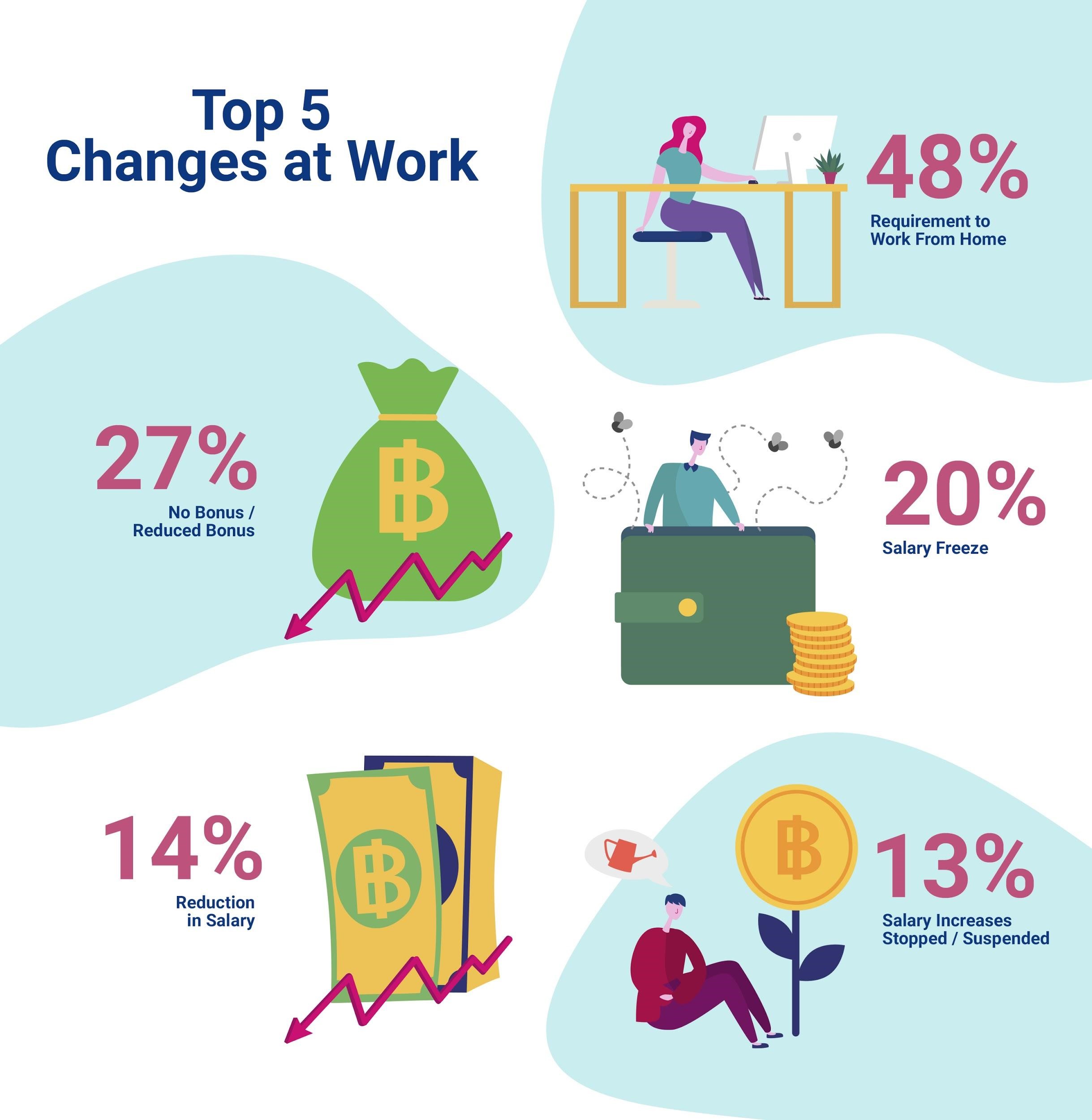 Not surprisingly, these changes have caused a significant drop in the happiness levels of members of the Thai workforce. Among those who still had jobs, COVID-19 has had the most impact on low-salaried workers (earning less than 30,000 THB), those working for small organizations with no more than 50 employees, as well as those from the following industries: medical/pharmaceutical, advertising, public relations, and marketing, food and beverage, retail.
Nowhere to go but forward
Though the country remains in a state of emergency as a precautionary measure against the virus, it is projected that things are bound to get better especially for candidates looking to start over. Data from the report on shows that 88% of business will resume hiring in the next few months, and that 33% of employers are likely to hire those who have lost their jobs because of the pandemic.
While waiting the tide to turn, though, here are some tips on how to cope and improve your productivity—whether you're currently unemployed or struggling with your current work setup.
1. Understand what it means to be resilient.
Psychological resilience is defined by the American Psychological Association (APA) as "the process and outcome of successfully adapting to difficult or challenging life experiences, especially through mental, emotional, and behavioral flexibility." It also entails the capacity to adjust to external and internal demands.
While some studies suggest that resilience is a trait that's hard-wired into one's personality, other researchers say it can be learned—with adversity proving to be instrumental in the process. That said, resilient people tend to focus on the lessons to be learned from each struggles and use these to help them adapt. So instead of feeling hopeless about your situation, you may want to channel your energy into finding ways to make your situation better, like cutting back on unnecessary expenses or looking for a side hustle.
2. Allow yourself to feel sadness and grief—but don't dwell on them.
It's understandable to feel anxiety, grief, and even anger over losing a job you love or experiencing changes at work. These events can trigger a sense of powerlessness or stir up feelings of insecurity. But while it's good to acknowledge your emotions, be sure not to wallow in them for too long. How you think about your circumstances plays a major role in how well you transition to the next chapter of your life, so it's crucial to maintain a positive mindset that will only propel you forward.
3. Shift your self-awareness to your strengths.
You've weathered many setbacks before and youwillsurvive this, too. Instead of drowning in self-doubt, look back at your professional and personal achievements and recognize your skills and successes. Make sure to highlight these in your applications or use them to negotiate with your current employer to improve your current standing.
4. If you have been laid-off or temporarily furloughed, keep moving.
The extra time off comes with plenty of opportunities. Use it to update your resume or professional profile online, take up online courses or learn new skills that are relevant to your field, or pursue a passion project that can possibly earn you extra income. You may also want to consider taking on freelance or part-time roles while looking for something more permanent.
5. Practice habits that benefit your mental health.
In the same way that your physical body needs consistent care, your mental health also needs daily nurturing. Take time every day to relax your mind by practicing mindfulness—or focusing one's awareness on the present moment—through meditation, breathing exercises, or even a 15-minute yoga practice.
6. Maintain a routine even if you are working from home.
The loss of routine, like physically going to work or settling into your desk at a certain time, can be disconcerting and make you feel lost and unmotivated. By giving structure to your day through a regular schedule—even if you're just at home—you allow yourself to be in control and perform efficient work.
While the next few months may still be focused on recovery, hirers need to improve their competitive advantage in attracting new talent. This is definitely good news for candidates, who are poised to bounce back stronger and even thrive—as long as you continue moving forward with resilience and the willingness to deliver your best work as always.
Find out which job roles have the greatest demand during the second half of 2020.
For more expert advice on how to manage the challenges of living and working during the pandemic, visit the COVID-19 Career Resources Hub.