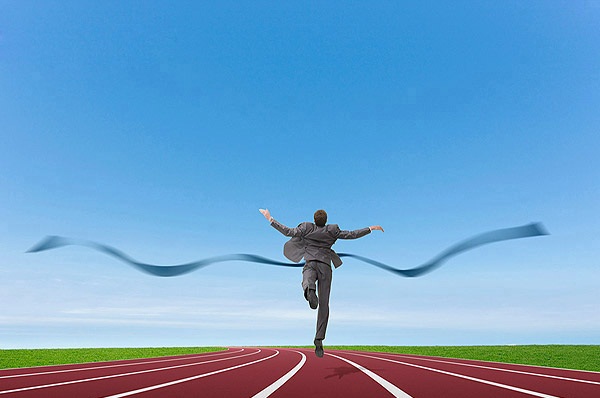 Apprentice Asia may have concluded its 11-episode run weeks ago but the powerful lessons we can learn from Jonathan Yabut, the Asian reality show's winner, linger on.
Jonathan Yabut or "Nate" bested 11 powerful contenders from7 Asian countriesfor the chance to work directly under AirAsiaCEO, Malaysian, Tony Fernandes. Fernandes is credited for turning the then failing government-linked commercial airline, into a highly successful budget airline.  The tagline, "Now Everyone Can Fly" speaks volumes about Fernandes' efforts to make flights accessible to all.
Look at the Bigger Picture
Yabut's success is largely due to the fact that he never took his eyes off the bigger picture.  While everyone focused on accomplishing different goals per episode, his strategy was always about how to organize the event and to communicate the message of the AirAsia Foundation.  In fact, in the last challenge where he and Andrea Loh from Singapore were tasked to organize a charity auction ball, Loh made more money from the event but even so, she did not win that part of the contest.
Don't Lose Sight of Who You Are
Yabut talks about his childhood fondly, recalling that his family didn't have much growing up.  This helped him realize the importance of working hard making working his way up even more rewarding.  He is also thankful for losing things early because it helped him stay grounded knowing that he may lose them again.  He adds that all these inspired him to always give his best. Having a story of your life- journey in your mind can help you through challenges in a game show or your life. Holocaust survivor and author Victok Frankl wrote about the need to have a mental narrative to survive hard times in his best-selling Man's Search for Meaning.
Preparation is Everything
Yabut, a self-confessed fan of the international "Apprentice" franchise, went into the competition aptly prepared.  He combined his extensive knowledge of Donald Trump's hit reality series with watching interviews of AirAsia's Fernandes on YouTube.  Yabut recalls having friends grill him with "Apprentice"-like questions in a mock boardroom setup to psyche him for the competition.  These preparations helped hone Yabut's "boardroom skills" to perfection.
Find and Play to Your Strengths
Yabut credits finding his personal strengths to Gallup Organization'sStrengthsFinder.  It's a test meant for people to discover, focus and improve on their top 5 strengths rather than weaknesses.
In an interview, Yabut talks about the following strengths:
competition, or his need to go beyond simple achievement
communication, or his ability to get his message across clearly
learning,  which he relates to being an avid learner
significance, explaining his preference to do things that are significant or more important
command, or his ability to rally his team
With a solid strategy and self knowledge, he was able to avoid getting into situations where his weaknesses would make him vulnerable. By honing in on his natural strengths he was able to really shine.
Always Look into the Future
Yabut shares that hisApprenticecontract is good for one year.  Before he even embarks into his brand new role as AirAsia's Chief of Staff, he has his sights set on becoming an entrepreneur.  He talks about putting up a chain of restaurant servingFilipino,Italian, and/orSpanishcuisine.  He also admits that his victory has made him all the more confident in pursuing this grand dream.
Related Articles