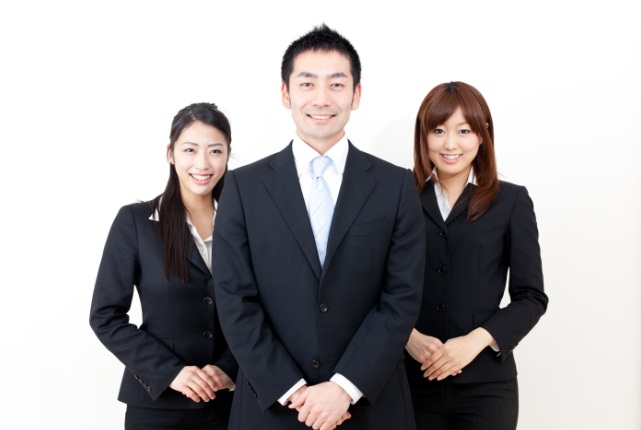 The beginning of the year is a great opportunity to assess the state of your professional career.  If you feel that you came in short in achieving the goals you've set for yourself last year, this is the perfect time to refocus your efforts in ensuring you meet them this year. Most of us go to great lengths to infuse both our personal and professional lives with luck-boosting charms and rituals and Feng Shui is definitely one of the most popular practices, significantly in Asia.
While there are no foolproof studies to support the power of Feng Shui, there is nothing wrong in adding a little bit of good luck to your surroundings. Help shape a highly profitable and rewarding career this 2014 by attracting good luck and positive energy through the power of Feng Shui. Here are some tips to help you get started.
Setting up your work environment
Feng Shui is about manipulating the energies around you to achieve a certain level of balance and harmony.  In order to be professionally successful, you should ensure everything around you invites positive energy.  Keep your office space and your work desk organized, surround yourself with success reminders – photos of people you admire or even personal photos of your own career highlights. Feng Shui experts believe that by setting up your work environment with various success reminders will make it easier for success to come your way.  Throw in some Feng Shui favourites such as a portrait of a running horse or small sculpture of a powerful dragon with a pearl in its claw for good measure.
Keep things neat and tidy
Feng Shui foundations lay in the steady and uninterrupted flow of universal energies this is why it's important that you sort out any perceivable clutter in your life.  Whether it's finding out where you want to take your career or simply clearing up your work desk, your priority is to keep things neat and tidy.
A clean and well-organized office space not only stimulates the flow of karmic energies, it also helps you keep your focus and deliver an exemplary work performance.  When your desk is clear of unnecessary clutter, your ability to prioritize and plow through your workload uninterrupted becomes easier.
Re-energize your home
Feng Shui is also about interconnected energies so if you want fresh, positive energies flowing in your office, you have to make sure it applies back home.  Re-energize your home by disposing of last year's clutter and freeing your personal space from blockage.  There are three main areas you should focus on when doing personal cleansing and organizing and these are your bedroom, the kitchen and your main entryway.
Clear the bedroom
The bedroom is your most intimate personal quarter so it's appropriate that you purify  this area first. Apply Feng Shui in the area by removing anything that can disrupt the flow of energy and create visual clutter - TV sets, workout and office equipment, as well as excess storage items, should be taken out and placed elsewhere in the house. Check the space under your bed and remove anything you have in there too. Finally, clear out unused clothing articles from your closet and keep your clothes neatly stacked and hung inside. The sooner you do this, the easier you can find rest and relaxation as well as enjoy uninterrupted sleep that can greatly improve your office performance.
Clean the kitchen
The flow of energy in your kitchen is tied to your health and fitness. Make a conscious effort to wash dirty dishes, clean the stove, pots and pans, and de-clutter what's inside your refrigerator and kitchen cabinets. Keeping your kitchen surface clean and spotless at all times will add to this effect and also minimize the chances of you getting ill from contamination and missing any important days off at work.
Attract positive energy
The main entryway is where the "chi" where energy enters. Your front door is what invites, sustains, and filters all sorts of energy going inside your house so it's important that it only attract positive energy. The first thing you need to check, is to make sure there is no visible obstruction blocking the flow of energy from the main door.  Clear garbage bins, recycling baskets, decorative vases and any out of season decorations from the main entryway. Check the doorframe and ensure there are no unused nails, chipping paint, old poster or any items that should not be there. If you can, invest in a quality doorframe, knobs, and security locks then this is also advisable as a way of adding positive energy. Making a conscious effort to maintain the appearance of your main door so only positive, quality energy passes through it.
Of course, nothing beats willpower, determination, and hard work when it comes to achieving all your career goals in 2014. Feng Shui is but a guide to improve your luck through understanding the power of harnessing positive energy to help you focus, re-energize, and finally get your career back on track. Good luck and have a great year everyone!
Related Articles
How to Find the Happiness at Your Work