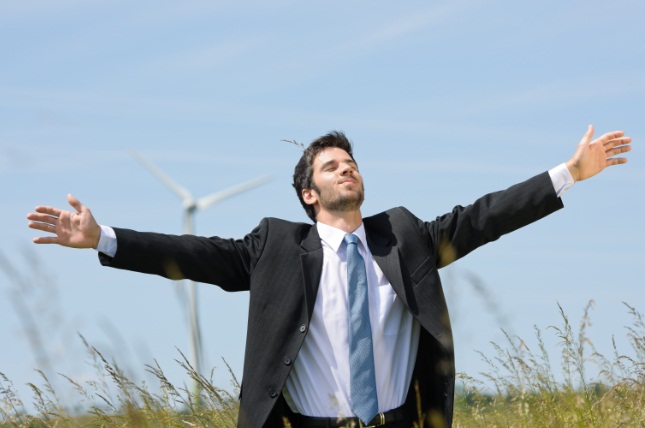 There are many things you should prepare for when going on a job search. Know that all sorts of things can happen and that you may find yourself hitting a dead end, facing a roadblock, being rejected and being disappointed. All these can make you lose your confidence & feel dejected or worse, it can leave you feeling desperate. The only way you can prevent this from happening to you is if you keep your eyes on the prize and take everything that happens as a challenge you need to overcome. Here are some important tips you can use to psyche yourself to a successful job search.
Positive Thinking
The pressure of finding a job can easily drain your precious reserves of energy and confidence. This is especially true if you have sent countless resumes and been through endless job interviews yet still don't have that all-important job offer. This is where having a positive attitude becomes necessary. If you allow yourself to think about what could have gone wrong in your last interview, you will fail to prepare for your future job search.
The best way to having a positive attitude is to start your day right, this means charging your life's batteries with positive inputs. Talk to yourself in front of the mirror and remind yourself of how amazing you are. Get yourself a cup of coffee but skip the morning paper so you don't read anything that might ruin your day. Take a long luxurious bath to calm your nerves and brush up on your interview skills by having a mock up session in your head. When the day is over, and you've come home from another job interview, you should have enough positive energy left to give yourself a pat in the back and hope that the interview went well. Rinse and repeat daily until you finally receive that call for a job offer. Sure, this sounds easy on paper, but if you continue charging your daily battery with positive inputs, it becomes a habit and you won't even notice that you been doing it continuously.
Happy Mind and Healthy Life
With ample supply of positive energy, staying happy won't be too much of a problem. The next thing you need to do then is to stay healthy. How else will you be able to continue your job search if you're always in bed, sick. Eat right and exercise, stay away from an unhealthy diet of fast food or takeouts. Drink lots of water and exchange your can of favorite soda, or beer for a glass of fresh fruit juice. Kick unhealthy habits like smoking or staying up late partying and drinking alcohol. Living a healthy life will help fuel your attempts at keeping a positive attitude and will allow you to focus on the more important task of getting yourself a job. Once you're hired, this will even prove more helpful as you will find yourself having more than enough energy to work and get through the day with lots of energy to spare.
Surround Yourself with Strong-Willed Friends
The final step to psyching yourself up for a successful job search is to surround yourself with great friends. It will be difficult to maintain a positive attitude or staying happy and healthy when the people around you are negative. Yes, you don't have any control on how your friends see life but you have full control of who you decide to hang out with most of the time. Choose two or three really good friends who understand how important your job search is for you and spend a bit more time with them. Ultimately, these people will help remind you of your goal while helping you maintain everything you have worked so hard for to achieve.