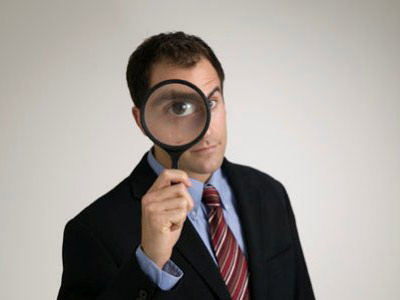 Small business owners know they want to meet their customers' needs, lower insurance premiums, and hire good people who aren't going to endanger the workplace or their business. In other words, they know they have to background check their employees. But where do they start without spending too much time and money? Here are some tips to keep in mind:
Be Consistent-- To ensure consistency in your screening efforts from the beginning, start with a background checking policy. It doesn't require a lot of research to write a policy for your firm -- just document who, what, where, why and how. There may be different rules you'll want to establish for different positions.
Get Consent-- The Federal government requires advanced written permission from the individual before doing a background check.
Get Complete Information-- Get a complete list of current and past addresses, plus the social security number. The addresses provide a basis of counties for a criminal check, while an SSN validation will identify anomalies that may require further investigation.
Conduct a Quality Criminal Check-- Criminal searches are best conducted in all pertinent counties using the applicant's date of birth and all names they may have used. A national criminal database search can help provide additional assurance, but may not be comprehensive or stand up legally by itself, so consider conducting such a search in conjunction with county searches.
Confirm Employment and Education-- Contact past employers and/or first and last pay stubs from the applicant to confirm work history, titles, compensation, etc. If the job in question is in any way dependent on education, be sure to check with educational institutions as this is an area where frequent misrepresentation occurs.
Check Driving History-- Insurance rates may be lowered and company risk limited by obtaining a Motor Vehicle Record (MVR) report on any employee who will be driving on company time. Check with the relevant state motor vehicle bureaus for appropriate release forms.
Follow Adverse Action Rules-- If you decide to take any adverse action such as demoting, terminating or not hiring someone based on information obtained through the background check, the individual must be notified of your planned action in advance in writing and given a copy of the report. This gives the applicant or employee a chance to dispute the information found and allows the opportunity to clear up any inconsistencies.
Find a Reputable Background Checking Partner-- Background checking services for small businesses used to be clumsy, inadequate and expensive. That has changed. Find an experienced background checking provider with a simple solution that meets your needs and let them help navigate applicable laws and regulations.
Source : http://findarticles.com/