The 80/20 Manager: The Secret to Working Less and Achieving Moreby Richard Koch (October, 2013)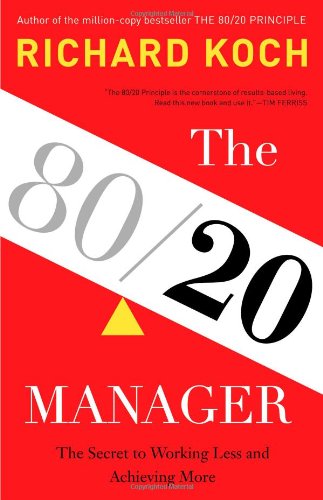 With so many shiny new objects vying for our attention, this book aims to give you new strategies to leverage the old 80/20 rule, or Pareto principle.
The Pareto principle says that 80% of the effects (or benefits or results) come from 20% of the causes (or actions). And Koch applies it to management.
If you already know you want to simplify, but don't know where to begin, "The 80/20 Manager" has some ideas for you.  In fact, it has ten ways or strategies that you can use to help you leverage your time and resources.  You don't have to do them all, just pick the ones that will work best for your situation.
Source : http://smallbiztrends.com/