Anyone with a marketing job will agree that the industry is very extensive and varied, with job scopes ranging from brand management to content marketing.
EMR, a specialist marketing recruitment consultancy, did a survey on marketing trends in Asia. More than half of the 6,000 respondents thought digital and online marketing will be the most valued skill in 2014. The survey also looks at the different organisational sizes and the marketing skills most sought after in each of them. The results varied, interestingly, but there are 5 skills that stood out the most. We take a look at each of them:
1. Digital and Online
With the majority of consumers having access to the internet and owning at least one smartphone, it comes as no surprise that digital and online marketing has become the preferred way of reaching out to them.
Almost every company and brand has hopped onto this bandwagon, especially the medium and large businesses. Digital and online marketing ranks as the number one most valuable skill in both organisations, while coming in at third place for small companies.
2. Brand Management
The idea of building up a company's brand to differentiate itself from its competitors first came about in the 1980s. Since then, organisations have been developing their names, logos, tonality and any other feature that work toward establishing brand awareness and customer loyalty. It is still of vital importance today, where the competition has greatly intensified.
Brand management is the second most valuable skill in large companies, the third most valuable in medium companies, and the fourth most valuable in small companies.
3. Content Marketing
The use of free but relevant information to attract customers to a brand is not a new strategy. In fact, it dates back to the late 1800s. But content marketing plays an increasingly important role in today's market because how easily distributable information has become with social media.
After digital and online marketing and brand management, content marketing ranks as the third most valuable skill in large organisations. It is fourth and fifth in ranking for medium and small organisations respectively.
4. Business Development
Business development is perhaps the broadest of all marketing skills. One has to possess knowledge about sales, customer care, operations, marketing and management in order to maintain and expand the business.
This explains why it is the most valuable skill for small companies and the second most valuable skill for medium companies. Business development did not make it to the top 5 most valuable skills for large companies.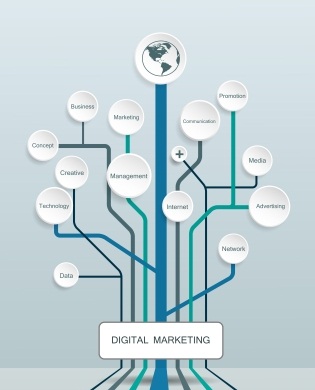 5. Customer Relationship Management
Managing a company's interaction with existing and potential customers is one of the most important marketing skills since the 1960s. Customer relationship management, or CRM, helps build customer loyalty and create satisfaction.
This is more of a long term strategy, which explains why it is a valuable skill to medium companies. They are still in need of building a loyal fan base, and they have the resources needed to focus on strategies that will help them in the long run.
Source : jobsDB Singapore